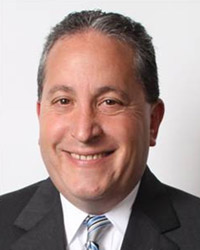 Daniel J. Stermer joined the Miami office of DSI in 2009, bringing with him more than 20 years of private and public sector experience. Mr. Stermer has been appointed as fiduciary by both state and federal courts to liquidate a variety of businesses. In addition, he has acted as advisor to others appointed as the fiduciary, where he has managed the day-to-day operations of receiverships, assignment and other estates, coordinated and assisted the estates' legal, accounting and other professionals, investigated the estates' interest in or ownership of assets, and managed the recovery and disposition of those assets. He has also coordinated claims processes and analysis and consulted and strategized with clients regarding potential and ongoing governmental investigations and prosecutions.
Mr. Stermer currently serves as Mayor of the City of Weston (Florida), being elected without opposition in November 2012.  Since his election in 2012, Mr. Stermer has been appointed to the Broward County Planning Council, selected to serve as Vice Chair of the Broward League of Cities Ethics Task Force, selected to serve on an Ad Hoc Affordable Housing Committee comprised of representatives from Broward County, the Broward County Planning Council, and the Broward League of Cities, and selected to continue to serve on the Oversight Committee for the Implementation of the Interlocal Agreement for Public School Facility Planning.
Mr. Stermer previously served as a Commissioner for the City of Weston (Florida) from 2002 through 2010, leaving office due to term limits.  Mr. Stermer served on and was elected Chair of the Broward Metropolitan Planning Organization for four terms, rose to become the First Vice President of the Broward League of Cities, served as Chairperson of the Broward League of Cities Sustainability Committee for three years, and continues to serve on the Oversight Committee for the Implementation of the Interlocal Agreement for Public School Facility Planning, Broward County, Florida.  During Mr. Stermer's terms in office, the City of Weston achieved a Triple A rating from Standard and Poor's and Moody's, consistently had the lowest ad valorem tax rate in Broward County, and maintained reserves in excess of $50MM.
Mr. Stermer led the DSI Civic team engaged by a Florida municipal government which was in severe financial distress.  DSI Civic provided strategic and operational review, financial assessments, and recommendations regarding restructuring public safety services and asset financing, as well as a review and renegotiation of existing debt obligations, and is currently preparing a multi-year financial recovery/action plan.
Before joining the private sector, Mr. Stermer served in the Economic Crimes Litigation Unit of the Florida Attorney General's Department of Legal Affairs, where he commenced and participated in all facets of civil enforcement pre-complaint investigations and litigation, including bankruptcy litigation, related to Florida's Deceptive and Unfair Trade Practices Act and Racketeering Influenced Corrupt Organizations Act, from the inception of investigation through trial. While with the Office of the Bronx County, New York, District Attorney's office, Mr. Stermer served as Special Assistant United States Attorney in the Organized Crime Unit and as Assistant District Attorney in a federally-funded task force prosecuting high-volume narcotics trafficking and related violent crime.
Among his fiduciary appointments, Mr. Stermer is the Receiver for the Hess Kennedy Receivership Estate, a matter commenced by the Florida Attorney General's Office against a number of entities who were supposed to provide debt settlement and debt consolidation services to over 90,000 consumers across the country but did not. As Receiver, Mr. Stermer has obtained in excess of $150 million in debt forgiveness for consumers, tradeline deletions for more than 15,000 consumers, and has conducted an extensive claims procedure including more than 20,000 submitted claims providing distributions of over 30.5% to Approved Claimants.
Mr. Stermer also currently serves as Assignee for the benefit of creditors, in state court liquidation proceedings, of Global Bullion Exchange, LLC, and an affiliated entity that were involved in a Ponzi scheme involving the sale of precious metals and coins to consumers across the country.  The United States Attorney's Office prosecuted the principal of Global, resulting in a term of incarceration of 151 months in addition to entry of a restitution order in excess of $17.4 million.
Mr. Stermer received his Juris Doctor degree in 1988 from Touro College, Jacob D. Fuchsberg Law Center and his Bachelor of Arts from State University of New York at Binghamton in 1984. As an adjunct professor at St. Thomas University School of Law, Mr. Stermer regularly teaches "Receivership Practice and the Inter-Relationships between the Legal, Accounting, and Business Worlds" and his professional and community involvement includes his participation in local bar associations and the Florida Fiduciary Forum.