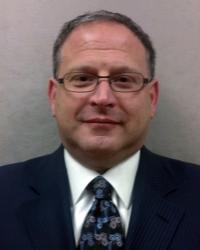 To View Steven L. Victor's Long Biography Click Here
Professional Fiduciary with more than 25 years' experience successfully administering and managing both public and private companies involved in high-stakes Chapter 11 and Chapter 7 bankruptcies, workouts and out-of-court liquidation proceedings. Consultant to financially-distressed businesses plus experience restructuring and reorganizing distressed municipalities.
Key strengths include operations, management, financial analysis, budgeting, business valuations, marketing services and resource management. Industry expertise includes telecommunications, technology, healthcare, oil and gas, real estate and financial services.
Significant involvement in the sale of public sector companies including the following:  Rouge Steel Company, Colo.com, Pacific Gateway Exchange, Inc., Calumet Industries, Inc. and Renaissance Cosmetics, Inc.
Through DSI Civic, a DSI affiliate, provided financial advice and restructuring services to various government bodies that faced financial stress. Appointed Co Act 47 Recovery Plan Coordinator for the City of Altoona, Pennsylvania and Financial Advisor for the City of Lauderdale Lakes, FL.
EDUCATION:
B.S. in Investment Banking and Real Estate, University of Illinois
M.A. Business Administration, University of South California
Certificate of Completion, Emergency management training program: "Best Practices in Local Government Fiscal Management", Michigan State University
SUMMARY OF MAJOR CASES AND RESPONSIBILITIES:
Chapter 11 Trustee Kobra Properties, a California general partnership et al.
Chief Operating Officer Calumet Industries
Chief Operating Officer Commonwealth Mortgage and Financial Center, Inc.
Chief Operating Officer Mallard Coach Company, Inc.
Chief Financial Officer Premium Sales, et al.
Chief Operating Officer Pittsburgh Food and Beverage
Pittsburg Brewing/Iron City Beer
D.L. Clark Candy Co.
L.E. Smith Glass
Chief Financial Officer Great Lakes Confectionery, Inc.
Responsible Party Orchem, Inc.
President Swallen's Inc.
Chief Operating Officer Great Lakes Telecommunications
Chief Financial Officer Summit Plastic Solutions
Chief Financial Officer Contemporary Industries Corporation
President Cosmar Corporation
President MGF Acquisition Corp.
Chief Restructuring Officer Orion Refining Corporation
Plan Administrator Jillian's Entertainment Holdings, et al.
Chief Executive Officer Victory Wind-Down Company f/k/a Victory Health Services